Broad Vision Honest Service Great Value
Our goal then and now is to provide quality on time projects
Welcome to Al-Shahbaz Traders and Contractors
Where We Build Your Visions
Alshahbaz Traders and contractors Company to our surrounding community. We struggle to create jobs, provide facilities and knowledge of health, safety and environment protection, for our surrounding community, to increase the social and economical status. We ensure that our services are supporting to protect everyone in our surrounding against risks to health, safety and environment arising out of work activities to conduct and sponsor research, promote training, provide information and advisory service for human being.
+92 300 3279501 +92 307 3333055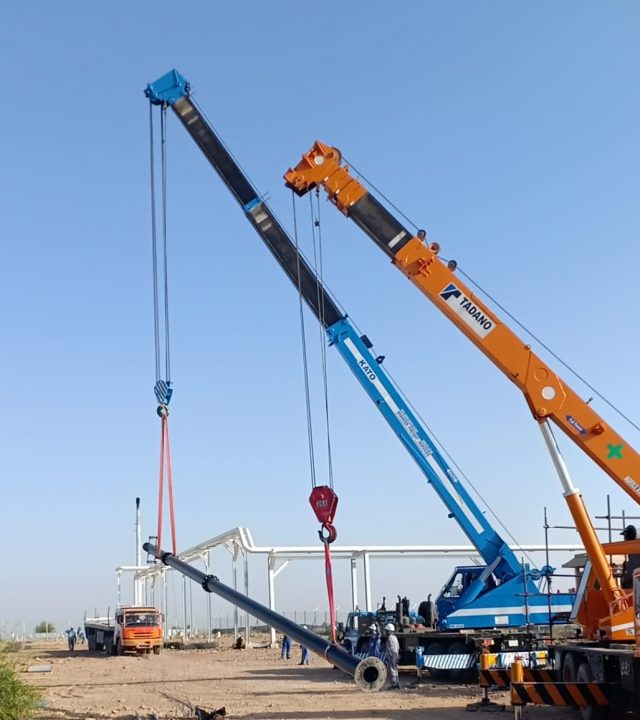 Email Us at: Info@alshahbaz.com.pk
We have a versatile experience of completed project. Have a look on these.
Rahimddin Mughal
Managing Director
22 Years Experience in Mechanical, Civil, Electrical and HVAC Works Contractor in Government Sector. Having also being provided contractor services in and Oil Fields known As "OPPL" Orient Petroleum Pakistan (formerly Bhpbilliton). And PGNiG Polish Oil and Gas Company Dadu, Sindh.

Akbar Ali Channa
General Manager
B.Tech (Civil) and Masters
A field experienced professional with 19 years experience in strong practical, technical and managerial skills with the Project Management, Construction and Procurement. Experience includes setting up new Projects and leading miscellaneous Maintenance Projects in Oil and Gas facilities.
Sajid Ali Memon
Site I/C Planning Lead
B.E Mechanical
12 Years professional experience in project Planning, Execution and Site Co ordination. Preparation of Project Execution Schedules Level III and IV on Primavera Project Planner. Planning and monitoring of project activities. Dailly and Weekly Progress Reporting. Project Site Correspondence. and maintenance of Camp Facility.
Muhammad Saleem
Civil Engineer (DAE Civil)
12 Years experience in Civil Construction Projects. Mainly in Survey, Earth Works, Civil Structural Projects. Having Expertise in Civil QA/ QC, Project progress monitoring at every milestone. Professional skills in Auto CAD and Civil 3D. Capable to deal multiple tasks during projects.
Muhammad Asif Ghaffar
Project Manager
B.E (Mechanical)
07 years professional experience in Surface Piping fabrication, Erection, (static & Rotary) equipment installation, Cleaning of vessels, columns, Fin fan coolers, Shell and tube type heat exchangers. Preparation and supervision of punch list item killing activities, knowledge about mechanical engineering drawings, Isometric, Piping Plan, Piping & Instrument diagram. Dealing with HDPE, GRE, DUPLEX, SS, CS, LTCS material.
Abdul Ghafoor
Project Manager
B.E Mechanical
06 Years Professional experience in Project Planning and Execution, Project Coordination. Having expertise in Plant and Well Heads Surface Piping fabrication and Errection. Skids and Supporting structure fabrication Flow line Fabrication, laying, conducting NDT Tests. Able to manage Plant Shutdowns, Compressors and Coolers Installation. Tanks installation and Relocation.
Mehboob Ali Babar
HSE Advisor
NEBOSH IGC & Masters
HSE Advisor
NEBOSH IGC DAE (Electrical)
14 Years professional experience in Health, Safety & Environment. Head of HSE department. Responsible for all HSE related matters at Project site.